/
Loie Alaba handles business analytics for sales and marketing in an energy management and automation company in Cavite where she lives with her siblings.
Louie stopped going to church when her parents decided to go separate ways. Later, a series of unfortunate events led her to different religions.
Her Story
4 Detours On My Way to God
I WAS 17 when my parents separated. Our family was split into two that fateful year of 1995.
My father, my two siblings, and I moved to Cavite while my mother and my brother remained in our house in Bulacan.
I had just started college then and being the eldest, I wanted to be a good role model to my siblings. I devoted precious time to my studies to maintain my scholarship, leaving none to hear Mass on Sundays.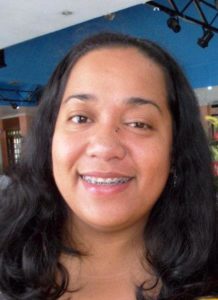 Initially, avoiding church was just a response to my parents' new status and my family's new address, which disoriented me. New in our neighborhood, I didn't know anyone. It felt awkward to go to church and I didn't feel like socializing, either.
Even my college course collaborated with my alibi. I was taking up Mass Communication, a Liberal Arts course. The course explores various philosophies, including opposing views about religion which could rattle, if not erode one's faith– especially one needing a way out of the faith. And I, hurting over my family's misfortune, easily snagged what filled my need at the time.
I thought, "Why go to church? If I want to talk to God, I can always go to Him directly."
And, for as long as I didn't hurt anybody, I should be okay in the eyes of men and God.
That's how I justified not attending Mass.
Then, a series of adversities led me to various religions that I got so con-fused about which faith to follow.
First, in 1998, my Dad was diagnosed with lung cancer. He consulted an herb doctor and the doctor recommended that the family go to church and pray a novena to the Immaculate Conception.
But I thought that was a lot of nonsense. I asked my parents how the novena and the Rosary were connected to Dad's cancer and they didn't have any answer.
And so, I continued to keep my distance from church.
A year after, Dad passed away.
Second, in 2001, another blow hit my family. My mom was diagnosed with ovarian cancer. She decided to seek comfort in a non-Catholic church, and she insisted that we siblings attend its weekly service. Just to comply with my ailing mom's request, my sibs and I attended.
A year after, the inevitable happened. My mother succumbed to cancer.
Third, since we became orphans, my siblings and I were adopted by a couple who were not Catholic. The couple taught us a new religion, mainly opposing Catholic doctrines. They even forbid us to make the sign of the Cross.
And fourth, trying to avoid the illness that killed my parents, I got into a religion that was not even Christian.
I learned that children of cancer victims are likely to suffer the disease too. So I became conscious about my health.
I found out that a diet heavy with meat fat may lead to cancer, so I resolved to be a vegetarian. And, for good measure, to do some yoga exercises. But the yoga classes included some teachings on Hinduism. So unconsciously, I became a follower. I attended Hindu Sunday worship services and retreats, and prayed daily to Hindu gods.
I got more confused. I began to feel a deeper need to know—and find– God.
Finding The Feast
Sometime in 2010, I faced another trial. I felt a friend at work betrayed me, jeopardizing my job. With no parents to turn to, I felt miserable and so alone, even losing energy to go to work.
With no one to talk to, I turned to self-help books. In a book store, the book titled How To Find Extraordinary Joy at Work, written by Jon Escoto, one of The Feast preachers, caught my eye.
I got the advice I needed from the book.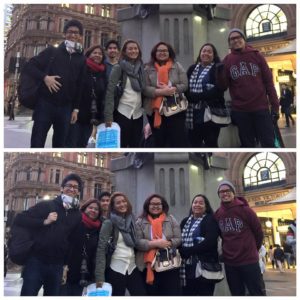 The book also carried information about the publisher, the Shepherd's Voice Publications Inc., founded by Bro. Bo Sanchez, and so I got introduced to his life-changing books.
A year later, one of my friends faced a family problem. I bought her a copy of Bro. Bo's Fill Your Life with Miracles. And I got another copy for myself.
In the book, Bro. Bo said you can talk to God about anything, even your need for miracles. I started talking to God.
It was as if God's response was directing me to The Feast, because in Bro. Bo's books, I found information about The Feast.
In his books, Bro. Bo introduced me to a God I can relate to, so I wanted to get God's message live.
And before I knew it, I was already at Feast PICC, now called Feast Bay Area.
I wanted to start the year right by listening to God and so I went to The Feast in January 2012.
That first Sunday of the first month of 2012, I listened and listened well. Bro. Bo said words that hit me, as if God was talking to me directly.
Since then, I have been attending The Feast regularly, even bringing along my sister Rizza.
Back to the Church
I can say that The Feast has taught me to understand the Catholic faith. For the first time, I appreciated the Mass, especially the homilies that explain Catholic doctrines and the real meaning of the Catholic rites.
I learned about the significance of Ash Wednesday when Fr. Eric Santos explained it.
I realized that the Mass is not a monotonous rite, but a relationship with God.
Learning about my Catholic Faith led me to what I've been searching for — an intimate relationship with God.
Yes, it's been a long, circuitous journey. After some wrong turns and de-tours, I finally found my way back to the Church– and into God's loving embrace.